Christchurch city is not only a fantastic place to visit, but from here you can easily access the heart of the South Island.
Travel north for hot pools, vineyards and oceanic wildlife encounters. A journey west could mean a train trip over the Southern Alps, to discover rainforest and glaciers. Head south and discover our beautiful high country, topped off by Aoraki/Mount Cook, New Zealand's highest mountain.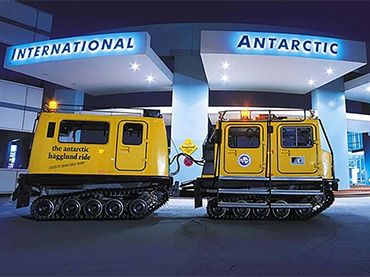 International Antarctic Centre
One of New Zealand's best tourist attractions, the International Antarctic Centre near Christchurch Airport provides for visitors of all ages.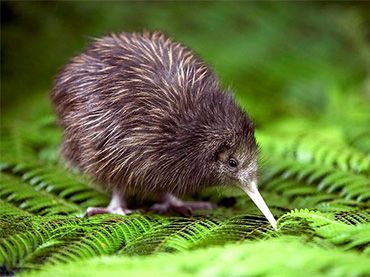 Willowbank Wildlife Reserve
Willowbank Wildlife Reserve in Christchurch is one of the top New Zealand visitor attractions where you will experience New Zealand wildlife.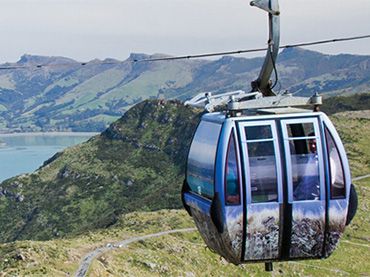 Christchurch Gondola
Welcome aboard the Christchurch Gondola, the first and only gondola in Christchurch city, and one of the most popular Christchurch attractions.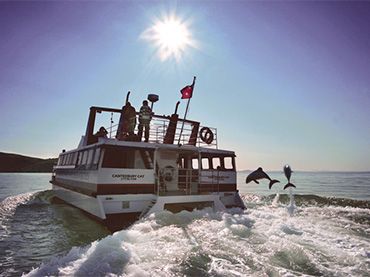 Black Cat Cruises
Just near Christchurch, in New Zealand's South Island, the Black Cat Group cruises the scenic harbours of Akaroa and Lyttelton daily.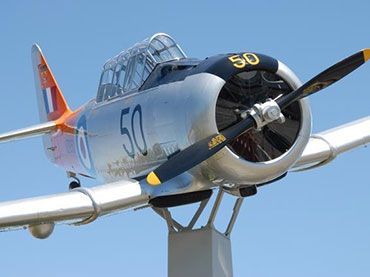 Air Force Museum
Discover one of the world's premiere military aviation collections at the Air Force Museum of New Zealand; from aircraft, engines and assorted displays to medals, pin-ups and parachute-silk wedding dresses.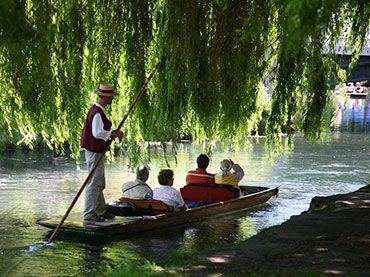 Punting on the Avon
Sit back and relax as your authentic Edwardian punter gently takes you down the Avon River highlighting points of interest along the way. Summer or winter, glide along the peaceful Avon River in Christchurch, wrapped in luxury, as a skilled boatperson propels you through a romantic wonderland.